What is DILABS?
What is dilabs ?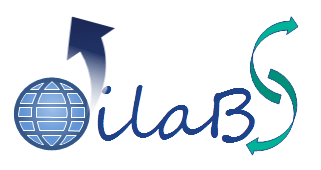 is made of digital labs for soft skills and and key competences for trainers/teachers, managers, staff and organizations involved in adult education, vocational training and continuing education in a European context.

Presentation of DILABS (French version, you can activate the subtitles in English)

Raising awareness in the field of key competences
Training of trainers for adults, implementing a vademecum of best pedagogical practices, and of training materials

Filming the activity and using videos for trainer
Supporting a learning community of professional, developing collaborative competences
Implementing didactic approach on how to train and teach key competences, and soft skills




Skip course categories
Course categories
Skip site news
Site news
Our last learning activity will take place at the university of Lille.
The main topic of the week will be : videos and analysis of the activity (professional and educational context).
Upcoming event : 5 th June 2019 - Final event for the presentation of DILABS results